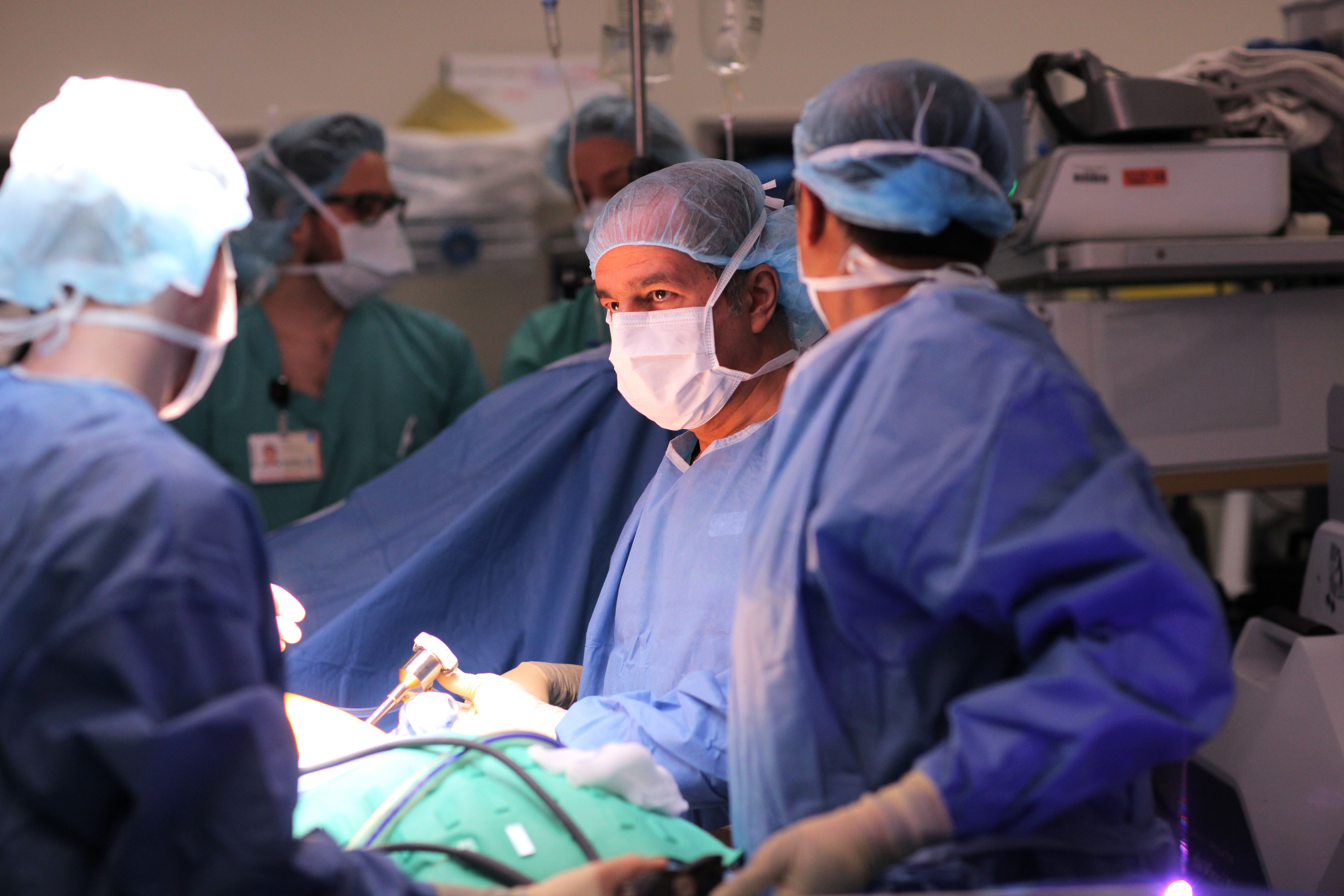 The Department of Cardiothoracic Surgery's expertise in thoracic surgery extends to the treatment of thymoma, a cancer that affects the thymic gland, a small organ in the upper chest just beneath the breastbone and in front of the heart and great blood vessels.
We treat the entire range of thymic disease and cancers: from thymectomy for myasthenia gravis, to minimally invasive robotic resection of early tumors, to complex open operations for advanced tumors with resection and reconstruction of mediastinal structures.
 We have been aggressive in our approach to minimally invasive robotic resection.Minimally invasive surgery allows us to operate with more precision, while minimizing the pain and scarring that patients experience. We perform over 90 percent of our procedures this way, even for large tumors. Our surgeons are part of a multidisciplinary team that provides comprehensive care to patients with thymic disease, often including oncologists, radiatin oncologists, and neurologists for patients with myasthenia gravis. At Weill Cornell Medicine, patients receive compassionate care from these internationally recognized innovators and leaders in the field.
Visit our patient care site to learn more about how we treat thymomas.
Advancing Thymoma Treatment
As a leader in the field, our group has written extensively about our experience – particularly about the adoption of the robotic surgical platform for resection of these tumors –in peer-reviewed journals and medical publications.
Our division also has a broad research portfolio, as well as extensive expertise with translational science and tumor molecular profiling. We biobank the majority of tumors we encounter for future studies. Clinical trials are also offered at Weill Cornell Medicine. Visit our clinical trials page to see what trials may be available for thymoma.
As part of a leading academic medical center, we also provide training to future generations of thoracic surgeons, particularly through our hands-on Robotic Surgery Training Program for residents.