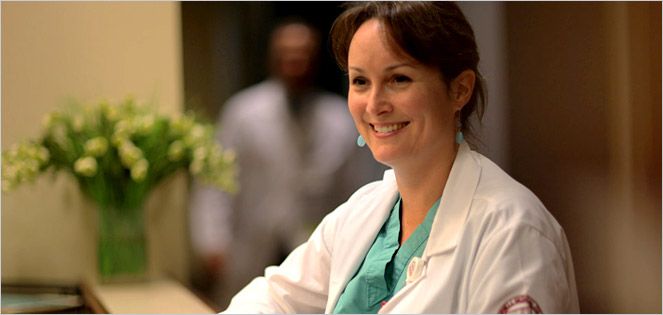 What to Expect
Your doctor will evaluate your medical history and test results. A physical examination will be performed and, if additional tests are necessary, your doctor will plan them with you at this time or the following day.
Your doctor will discuss the results of the evaluation with you and recommend a personalized plan of treatment. We encourage you to ask questions and discuss your treatment options.
Depending on the reason for your visit, your first visit to us may take several hours. Please plan accordingly.
What to Bring
To help you be as prepared as possible for your first visit, we have prepared a list of items that you should bring.
For Cardiac Patients (Heart Related):
Medical records
Radiology CDs and reports (such as x-rays or CT scans), including your most recent CT scans, catheterization films, and echocardiography, stress test and EKG results
Laboratory test results (if any)
A list of all the medications you are taking, including names and dosages. Please complete the medication list and preferred pharmacy form
Your insurance card(s) for your primary and any supplemental insurance
Any information about which doctor(s) referred you to us, including the names and phone numbers of all doctors involved in your care. Or let us know if you were referred by a friend or if you found out about us through a newspaper or advertisement.
A list of questions or concerns you'd like to discuss
Paper and pen to take notes, if desired
Completed Cardiac Pre-visit Assessment Form

For Thoracic Patients (Chest, Lung or Esophagus Related):
Medical records
Radiology CDs and reports, including your most recent PET scans, CT scans of the chest, x-rays, breathing test results, biopsy results and other procedural reports
Laboratory test results (if any)
Electrocardiogram and stress test results (if any)
A list of all the medications you are taking, including names and dosages. Please use the medication list and preferred pharmacy form
Your insurance card(s) for your primary and any supplemental insurance
Any information about which doctor(s) referred you to us, including the names and phone numbers of all doctors involved in your care. Or let us know if you were referred by a friend or if you found out about us through a newspaper or advertisement.
A list of questions or concerns you'd like to discuss
Paper and pen to take notes, if desired
Completed Thoracic Pre-visit Assessment Form
Other Resources