Tracheobronchomalacia (TBM) is a rare disorder characterized by collapse of the trachea (windpide) and main bronchi (main airways) due to the weakness in the cartilaginous support structures.
Symptoms include cough, shortness of breath, persistent wheezing, inability to clear secretions and fatigue during exercise. Symptoms can be non specific and frequently overlap with other more common respiratory conditions. This is the main reason for delay in diagnosis. Cough is a common symptom of TBM. Patients with TBM may have a characteristic barking seal cough.
In adults, TBM is always associated with multiple other medical conditions, which can include:
Asthma and chronic obstructive pulmonary disease (COPD)
Chronic respiratory infections
Gastroesophageal reflux disease (GERD)
Obesity
Sleep apnea
Vocal cord dysfunction
A computerized tomography (CT) scan of the chest or a Bronchoscopy can help diagnose TBM. CT scans of the chest can sometimes demonstrate the degree of airway collapse, but these findings can often be missed on routine CT scans which may lead to a delay in diagnosis. 
Bronchoscopy is the gold standard for diagnosis of TBM. This involves insertion of flexible camera down the windpipe to visualize the degree of collapse. During bronchoscopy, the patient is asked to breathe deeply in and out. In order to permit accurate assessment of TBM, bronchoscopy must be performed under moderate sedation. This is called dynamic bronchoscopy. General anesthesia must be avoided.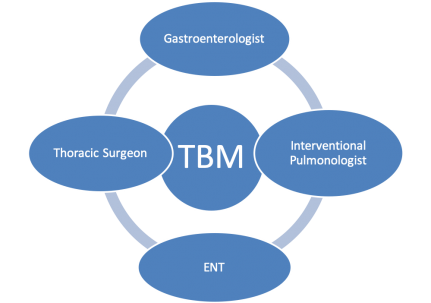 Treatment Options
Given multiple causes of TBM, we use a multidisciplinary approach in diagnosis and treatment of TBM.
Gastroenterologist will evaluate for acid reflux, or GERD, a commonly under-recognized condition that is associated with TBM and other respiratory conditions
Ear Nose and Throat (ENT) specialists who will check your vocal cord function and evaluate for vocal cord dysfunction.
Interventional Pulmonologist will perform bronchoscopy with insertion of airway stent
Thoracic Surgeons in highly select group of patients, can perform a surgery called tracheobronchoplasty to alleviate symptoms of TBM and provide durable, long-lasting relief from symptoms.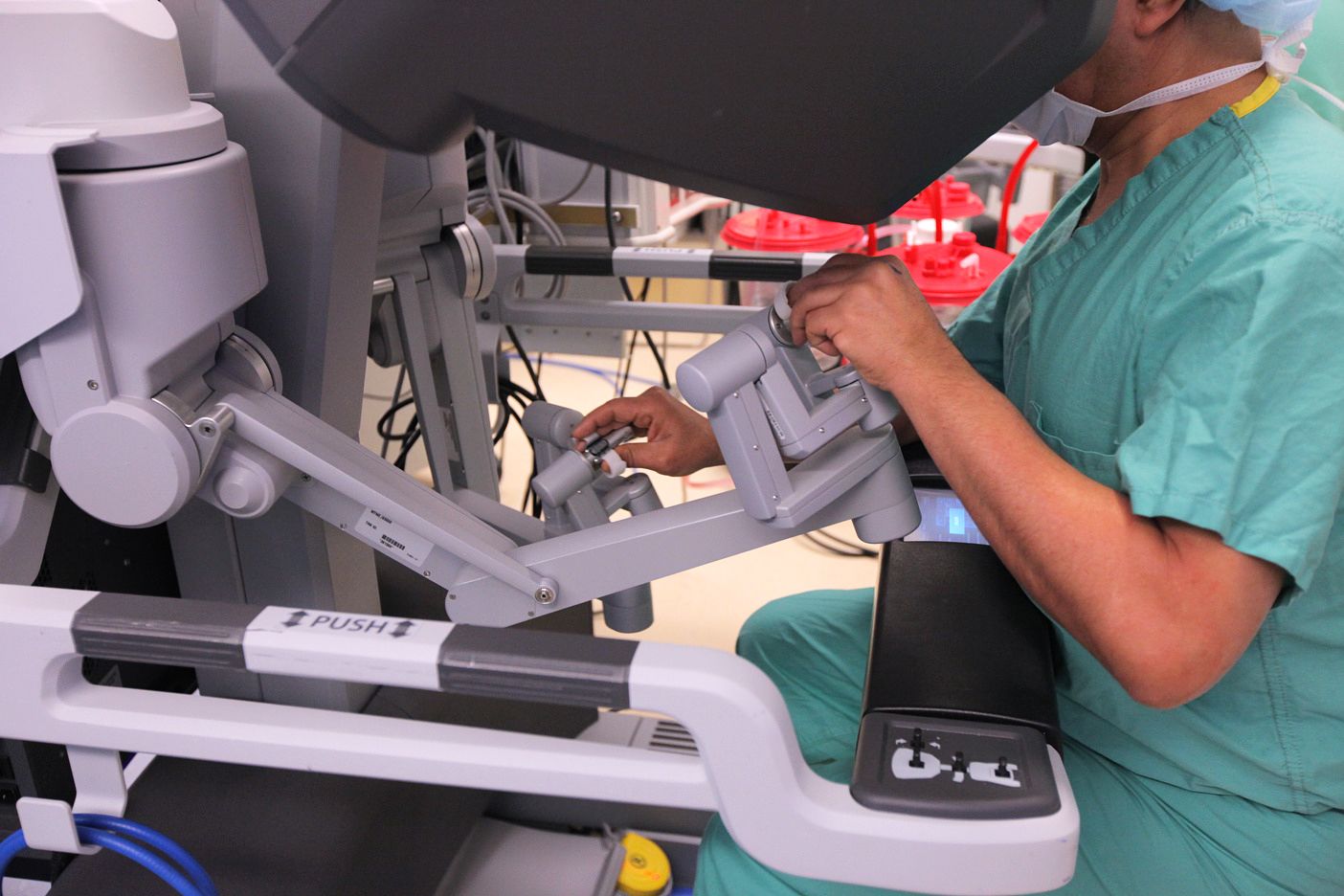 Surgery for TBM as a long term solution requires a placement of a mesh to provide strength and support of the airways.  Two options include, an incision between the ribs (aka thoracotomy) or a minimally invasive approach with smaller incisions and with robotic-assistance.  
Stent Trial for TBM is a temporary insertion of an airway stent often used to stabilize the windpipe in order to better understand the relationship between TBM and the symptoms patient experiences. Stent trial is limited to few weeks in order to avoid stent related complications.
Our institution is one of the very few centers in the Tri-State Area that offer all these options. We can discuss these treatment options and find the best solution for you.
Dr. Eugene Shostak, an Intevetional pulmonologist and Dr. Oliver S Chow, a Thoracic Surgeon both offer these options at Weill Cornell Medicine.  
Related Link