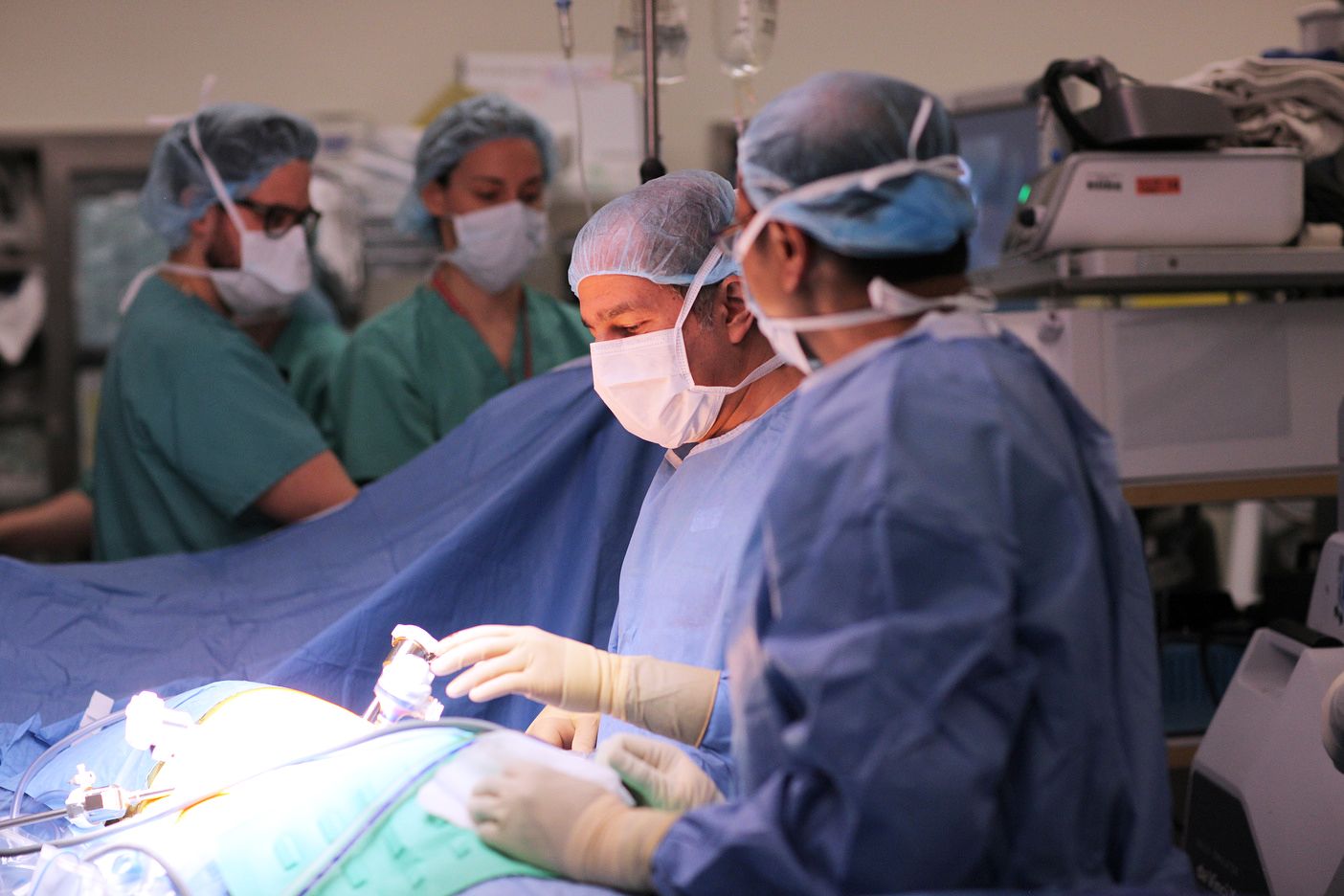 Lung cancer is the second most common cancer diagnosed in America and the leading cause of cancer death. In women, the number of lung cancer deaths each year surpasses the number of breast, ovarian, and endometrial cancer deaths combined.
Weill Cornell Medicine|NewYork-Presbyterian offers compassionate care for patients with lung cancer and their families. We know that a diagnosis of lung cancer can be overwhelming, so we are sure to attend to the emotional needs of our patients as they journey through their experience with the disease.
We use innovative screening techniques to make a diagnosis as early as possible, increasing the potential for a longer life and an enhanced quality of life for our patients. And we use minimally invasive surgical approaches whenever appropriate, speeding a patient's recovery. We are proud to achieve exceptionally low mortality rates following our lung resection procedures: less than 1 percent.
Weill Cornell Medicine uses an approach called navigational bronchoscopy to locate hard-to-reach lung tumors, perform biopsies and sometimes offer treatment. This procedure combines electromagnetic navigational techniques with 3D computed tomography images, spares patients from more invasive surgical approaches, and can be done on an outpatient basis. We also use endobronchial ultrasound to identify and biopsy central lymph nodes in the chest to examine them for cancer cells.
Until recently, the standard approach for the surgical treatment of lung cancer was an open procedure which included a large rib-spreading incision called a thoracotomy. At Weill Cornell Medicine, many patients who are eligible for lung cancer surgery are able to have a minimally invasive surgical approach called "video-assisted thoracoscopic lobectomy."
After thoracoscopic lobectomy, most patients stay in the hospital for three or four days. They typically achieve improved breathing function earlier than they would have following open surgery, as a result of this less invasive and less painful procedure. Patients who have thoracoscopic lobectomy also usually need fewer pain medications than those who have traditional open surgery.
Some lobectomy procedures can be performed using a robotic approach. During the procedure, the surgeon sits at a console, viewing the surgical field through the robot's "vision system." The surgeon uses controls to operate the various arms and cameras of the robot, which are placed into position in the patient by surgical assistants. The surgery robot enables the surgeon to operate with greater magnification of the surgical field and more precision in the use of surgical instruments.
Related Articles
Related Links