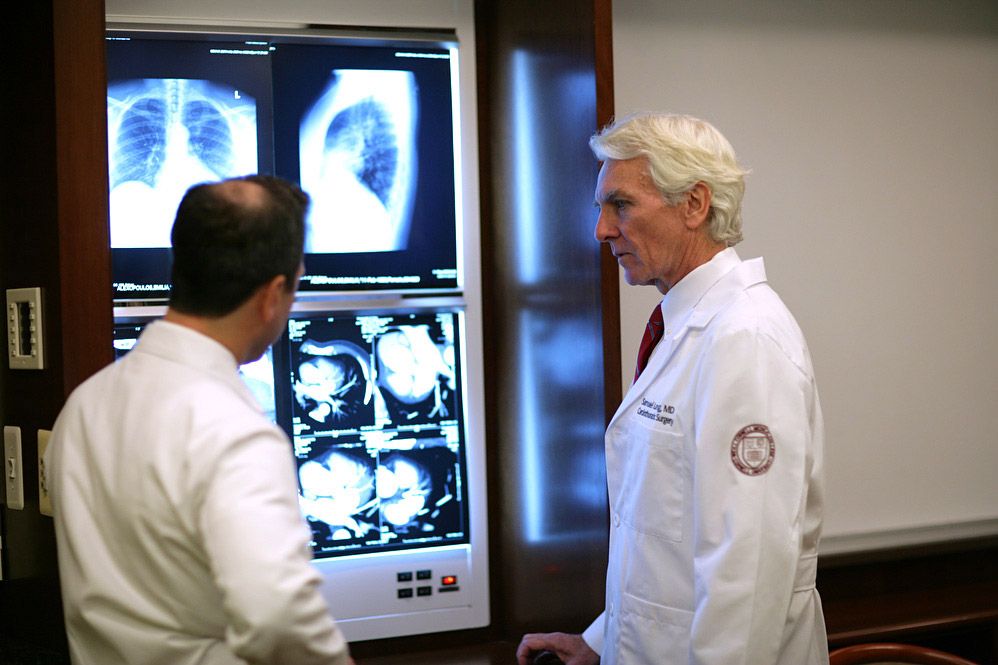 The Weill Cornell Department of Cardiothoracic Surgery is experienced in managing patients with both benign and malignant cardiac tumors. Our relationship with our own Oncology department as well as our partner hospital, Memorial Sloan Kettering Cancer Center, has given us a thorough experience with tumors of the heart and great vessels.
A majority of tumors of the heart are benign. However, they may have the potential to become malignant cancers. Additionally, their presence may interfere with the normal function of the heart and its valves. The discovery of a cardiac tumor usually requires prompt evaluation and treatment.
Our surgeons are experienced in removing benign tumors of the heart, such as myxomas and fibroelastomas. The most common benign heart tumor is a myxoma, an abnormal growth of neoplastic tissue which can cause obstruction of the valves or a piece may break off causing a stroke.
Malignant tumors of the heart are less common and require careful consideration. Weill Cornell Cardiac Surgeons are experienced in removing resectable tumors of the great vessels and the heart. Our surgeons will review your findings with you and help guide you toward the proper treatment. Malignant cardiac tumors are most commonly sarcomas. Careful analysis of the imaging is required to ensure that we can perform a complete resection of the tumor.