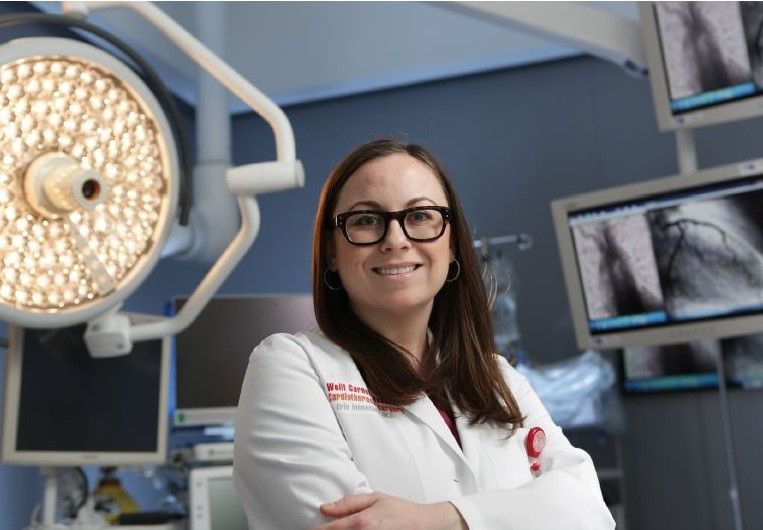 Weill Cornell Medicine|NewYork-Presbyterian is a leader in the development of percutaneous transcatheter valve replacement technology (TAVR and TMVR). Our team plays a leading role in the clinical trials assessing the latest percutaneous mitral and aortic valve replacement approaches, giving us more experience than most centers in these emerging new techniques. We have achieved superior outcomes using these innovative approaches, which make valve replacement possible for many patients who otherwise would not tolerate conventional heart surgery.
Patients who come to us receive comprehensive care from a team with exceptional experience in the repair and replacement of heart valves. A patient can meet with cardiologists, surgeons and other healthcare professionals in one day, in one convenient location, to obtain a diagnosis and recommendations for a treatment plan.
Weill Cornell Medicine|NewYork-Presbyterian physicians have participated as investigators in two pivotal clinical trials which established the effectiveness of percutaneous (transcatheter) valve surgery:
The PARTNER Trial, which in 2011 demonstrated that transcatheter aortic valve implantation (TAVI) was as effective as conventional open-heart surgery for reducing mortality among high-risk patients with aortic stenosis. In 2010, PARTNER Trial investigators reported that patients who were not candidates for surgery fared much better with TAVI than patients who were treated medically. Currently, our team is conducting a new trial assessing the safety and efficacy of the SAPIEN 3 transcatheter heart valve in low risk patients. 
The EVEREST II trial, which evaluated the percutaneous implantation of a clip that grasps and approximates the edges of the mitral valve leaflets. The percutaneous approach was associated with superior safety and similar improvements in clinical outcomes compared with conventional surgery.
Weill Cornell continues to evaluate transcatheter approaches for mitral and aortic valve replacement by participating and enrolling patients in the Everest II, Partner II and Partner III trials.
Other Resources