Weill Cornell Medicine's Updates in Interventional Pulmonology Symposium: The Era of Robotics
January 12, 2024 | 8:00am – 5:00pm
Available In Person or Virtual 
Overview
Morbidity and mortality associated with lung cancer are disproportionately higher compared with other malignancies.  More people die from lung cancer than from colon, breast, and prostate cancers combined.  Lung cancer outcomes can be improved with early detection, diagnosis, and treatment.  Having a robust institutional program to screen incidentally detected lung nodules, offering safe and effective biopsy modalities, and developing a streamlined pathway to expedite treatment can help improve lung cancer outcomes. This symposium will highlight the role of a multidisciplinary team in the development of an effective thoracic oncology program.
This year there will be a special emphasis on robotic bronchoscopy and integration of advanced 3D imaging technology to optimize bronchoscopic diagnostic yield for peripheral pulmonary lesions.  The symposium will consist of didactic and hands-on sessions. During the morning didactic session, we will discuss Weill Cornell's multidisciplinary lung cancer screening programs followed by discussions on robotic bronchoscopy and advanced 3D real-time imaging technologies.  We will then introduce Weill Cornell's combined robotic bronchoscopy – robotic thoracic surgery single anesthestic event approach to minimize the interval between the diagnosis and treatment of lung cancer.  Finally, we will review important considerations about sample acquisition and processing during bronchoscopy.
In the afternoon session, the attendees will be able to interact with the faculty and get hands-on experience with robotic bronchoscopy, endobronchial ultrasound (EBUS), tumor ablation tools, and disposable bronchoscopy systems.
COURSE DIRECTOR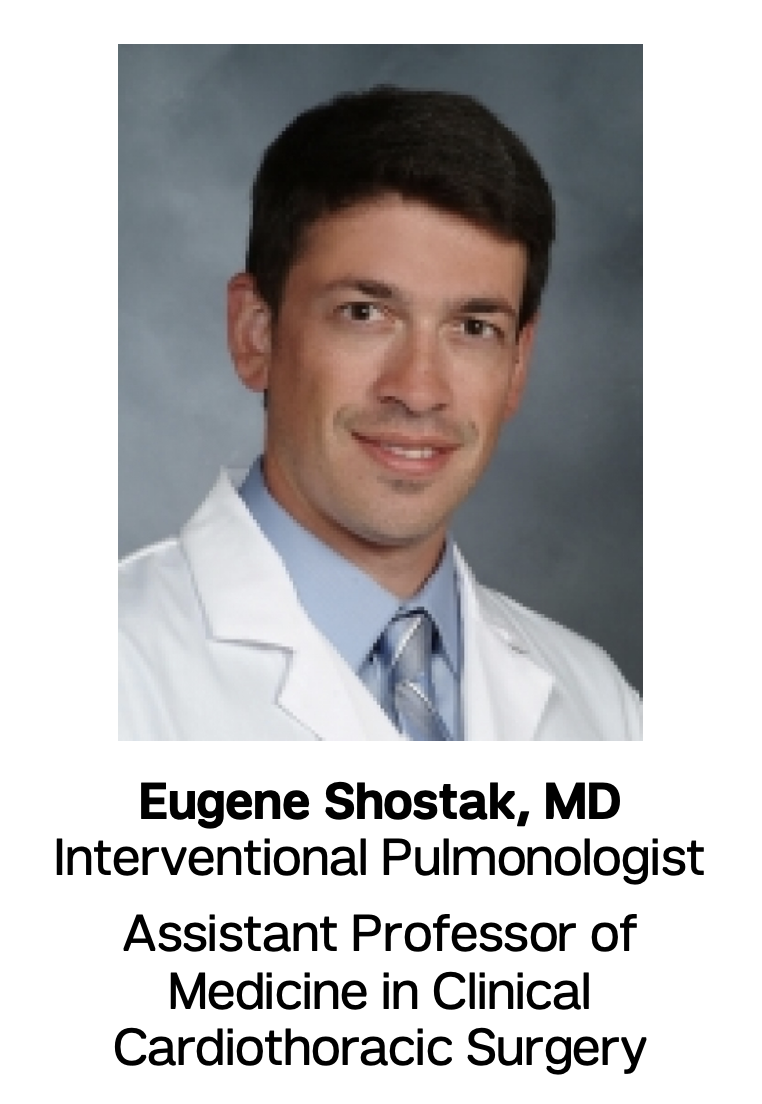 Lecture Topics
Lung Cancer Screening – WCM Multidisciplinary Approach
Robotic Assisted Bronchoscopy
Advanced Imaging during Robotic Assisted Bronchoscopy
Robotic Bronchoscopy - Robotic Thoracic Surgery Single Anesthetic Event – From Intraoperative Nodule Localization To Resection
Cytology and Molecular Analysis
Hands-On Workshop
Endobronchial Ultrasound  (EBUS)
Robotic Bronchoscopy
Cryotherapy / Argon Plasma Coagulation (APC) 
Single Use Bronchoscopes

Boston Scientific iNod Ultrasound Guided Biopsy Needle
Contact
Neetu Shaji: nes9048@med.cornell.edu